The 1st AI-Powered Advertising Manager in Malaysia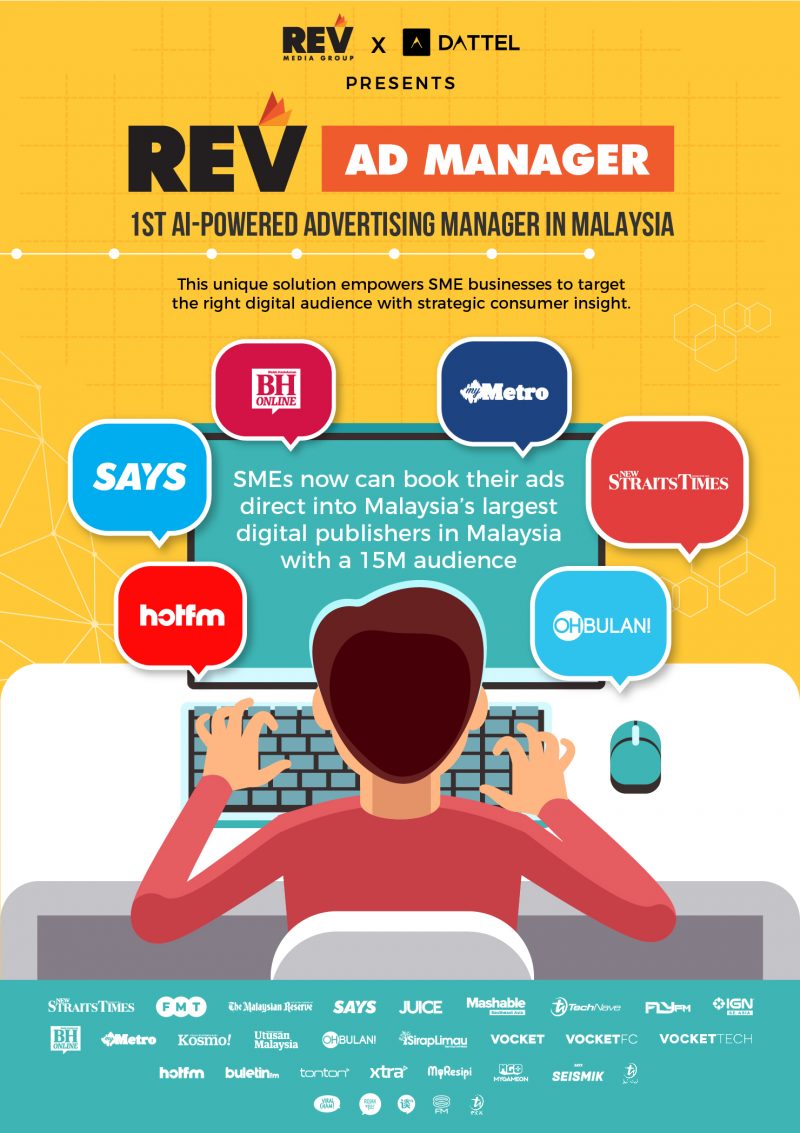 Petaling Jaya, 8 March 2022: Malaysia's leading digital publisher, REV Media Group (RMG) has joined forces with data analytics and consumer intelligence company, Dattel Asia Group (DAG) and became the first local publisher in Malaysia to set up their own self-serve platform that empowers small and medium-sized enterprises (SMEs) with data driven advertising.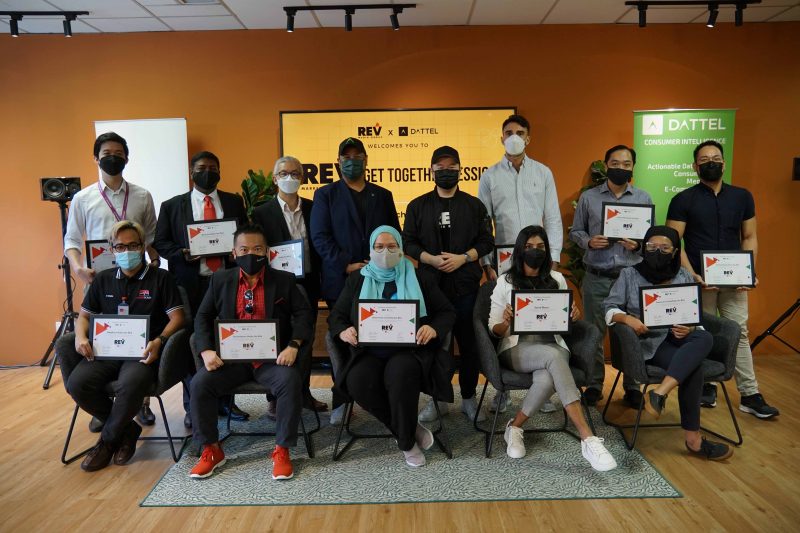 The collaboration offers a unique solution that empowers brands and agencies to target audiences based on strategic consumer insights. The self-serve platform powered with AI for better audience targeting, known as REV Ad Manager (RAM), allows SMEs to leverage the platform's data to make more informed marketing decisions.
RAM is designed to be the starting point for running ad campaigns and reaching your ideal audience for SMEs to grow their business. In simpler words, RAM is basically a tool that lets you segment customers, create ads, and manage them easily and effortlessly.
The partnership also provides an opportunity for SMEs to leverage on the 15.8 million unique visitors on RMG's network audience, reaching 80% of Malaysians monthly and a very special rate as low as RM1,000 with guaranteed 100,000 audience reach.
How is this beneficial to the SMEs? SMEs usually do not have access to market data and would just blindly guess who is their potential target market. Now, they can be more data driven in identifying who to target and ensure that their advertising spend gives best ROI.
In addition, these special rates are designed to ensure that as part of the economic recovery process, SMEs have more affordable options to promote their products and services.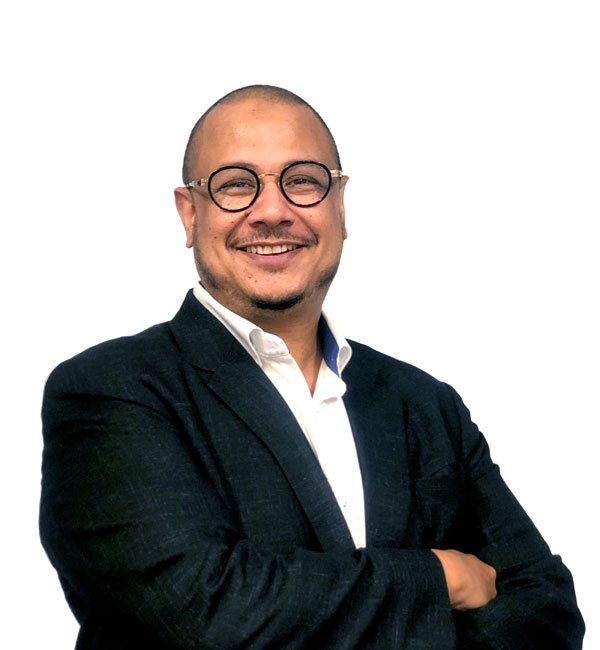 DAG's Chief Executive Officer, Ashran Dato Ghazi said, "Targeting the right audience is crucial in any business aspect. We want to come in aid and empower SMEs with data that is actionable and most importantly yield results".
He also added that not only SMEs have more affordable options to do so, but also get the window of opportunity to tap into the largest mobile unique visitor network in Malaysia!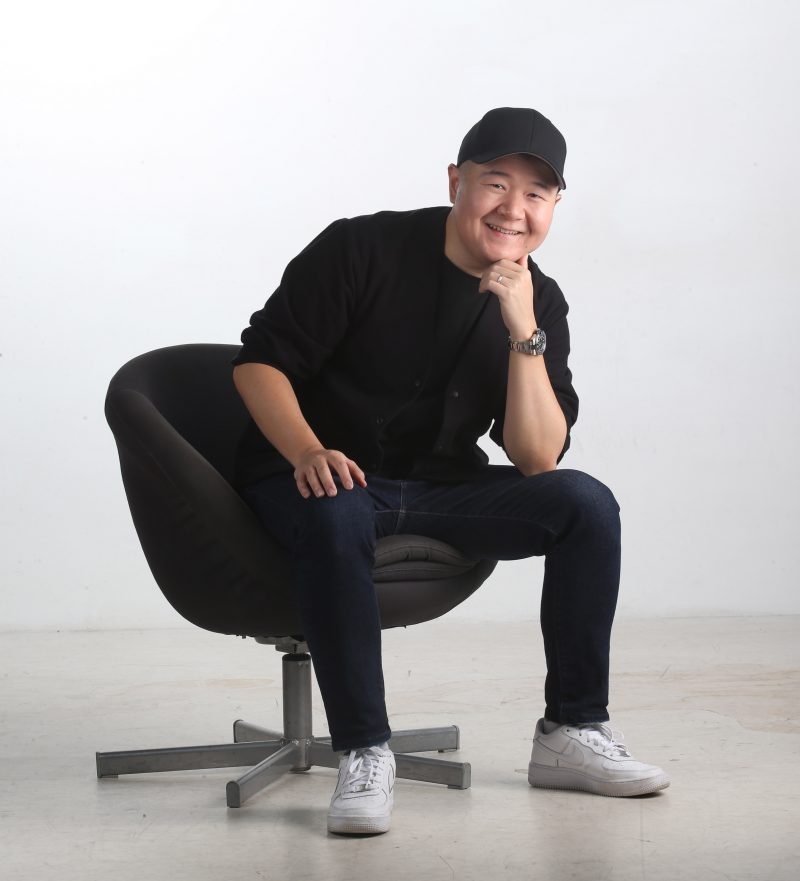 RMG's Chief Executive Officer, Samuel Wee said, "Gone are the days where SME business owners and agencies need to traditionally acquire data and create personas to match their audience targeting".
"Our AI powered recommendation engine will recommend the best media asset that is optimized for your market audience which makes it easier for the agencies and brands", he added.
One of the unique features that this collaboration has created is using market audience to create multiple personas for brands including leveraging 28 Behavior Archetypes and 12 Value Traits of Consumers.
RAM is offering interested agencies to apply and be a REV Marketing Partner. Interested applicants may apply here – https://www.dattel.asia/rev-marketing-partner-registration/. As for SME brands, work with our REV Marketing Partners to take full advantage of the opportunity.
We have certified and appointed a group of agencies as REV Marketing Partners who will help SMEs in their ads journey. Our current REV Marketing Partners includes Zen Communications, BookAD, BrandGeeks, Commerce.Asia, DreamTalents Media, Orion Digital, Phar Partnerships, MedADS, Pixelsy Solutions, FourSeven Media and Messe Worldwide.
Get in touch with REV Marketing Partners for personalized marketing campaigns, targeting local premium Malaysian websites and most importantly supporting the local ecosystem. Connect at https://www.dattel.asia/our-rev-marketing-partners/.
-END-
Media Contact:
Muhammad Faisal (Petch)
Communications, REV Media Group
faisal.noor@revmedia.my
About REV Media Group
REV Media Group is the leading digital publisher in Malaysia, representing over 30 top authority brands with an extensive distribution network that reaches out to more than 15 million people each month, about 80% of Malaysia's internet population. At REV Media Group, we believe in harnessing the power of data and technology to deliver engaging content that matters the most to our audience across multiple languages and platforms comprising News, Entertainment, Lifestyle, Technology and more. Leveraging our comprehensive platform and reach, we strive to elevate brands to greater heights through influential, data-driven digital marketing solutions and exceptional content aimed at winning the hearts of consumers.
About Dattel Asia Group
Dattel Asia Group is a Data Analytics and Consumer Intelligence Company. We focus on Consumers, Media, and E-Commerce analytics solutions to help you get and grow your ideal customers. Headquartered in Malaysia, it also has presence in Thailand and Indonesia. We enable businesses to understand consumers and customers from Strategy to Tactical. Our proprietary consumer data set and AI segmentation models enables deep, rich insights for businesses to be ahead of your competitors, increase sales and reduce cost of acquisition, visit www.dattel.asia