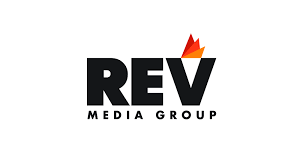 Bandar Utama, 16 April 2021 – REV Media Group (formerly known as Media Prima Digital) has once again been awarded the 'Best Digital Publisher of The Year' by the Malaysian Digital Association's ("MDA") d Awards 2020, bringing home the Gold award for the second consecutive year.
In the last edition of the d Awards, REV Media Group ("RMG") won the same title when the category was introduced in 2019, making it the sole winner of this category so far. 
This year, the group also won the Silver award for the 'Best Use of Data' category and was nominated as a finalist in the 'Best Use of Social Media' category for its campaign with EcoWorld titled "Shaping Opinions Through The Opinions Of Others".
"We are truly honoured to be recognised by industry leaders for the team's efforts in delivering only the best content and solutions across our platforms. Being awarded 'Best Digital Publisher of the Year' for the second consecutive year serves as an incredible validation of the Group's commitment and consistency towards achieving our business goals," said Rafiq Razali, Chief Executive Officer of REV Media Group.
Adding to the list of winners is one of RMG's very own in-house talents, Nandini a/p Balakrishnan, who was named the 'Best Influencer of The Year'. Nandini is best known for tackling thought-provoking issues while sharing her opinions in a witty and relatable manner on SAYS. 
"I'm so honoured and grateful to receive this award! Thank you for the support and platform that has granted me the freedom and trust to speak my truth in the hopes of sparking discussions and increasing awareness of sensitive issues. The word 'influence' carries a lot of weight, and I hope to bring positive changes to the community," said Nandini, Senior Video Producer at REV Media Group.
The d Awards is organised by the Malaysian Digital Association to recognise and honour the talents, agencies, brands, publishers and digital service providers that embrace and use digital technologies. For more information on this year's winners, visit www.d-awards.com.my. 
-END-
Media Contact:
Muhammad Faisal (Petch)
Communications, REV Media Group
faisal.noor@revmedia.my 
About REV Media Group
REV Media Group is the leading digital publisher in Malaysia, representing over 30 top authority brands with an extensive distribution network that reaches out to more than 15 million people each month, about 75% of Malaysia's internet population.
At REV Media Group, we believe in harnessing the power of data and technology to deliver engaging content that matters the most to our audience across multiple languages and platforms comprising News, Entertainment, Lifestyle, Technology and more. 
Leveraging on our comprehensive platform and reach, we strive to elevate brands to greater heights through influential, data-driven digital marketing solutions and exceptional content aimed at winning the hearts of consumers.