KUALA LUMPUR, 21 September 2022 — REV Media Group Sdn Bhd ("REV Media Group"), Malaysia's number one digital publisher, announced today that it acquired the intellectual property ("IP") assets of popular Chinese social news portal, Tantannews, from Monster Scape Sdn Bhd, to expand and strengthen its reach among the Chinese speaking online community. 
REV Media Group — a subsidiary of Media Prima Berhad, Malaysia's leading and largest media group — has acquired the website domain, Tantannews.com, and its related social media assets. Tantannews' strong digital presence will contribute to REV Media Group's digital business and its media solutions strategy for advertisers. At its peak, Tantannews had more than 7 million users and 20 million page views per month. 
Launched in 2013, Tantannews is Malaysia's top Chinese social news and content portal that primarily focuses on the latest news and trendiest stories on entertainment, travel, fashion and lifestyle. The addition of Tantannews will accelerate the growth of REV Media Group's Chinese Network which includes popular brands across multiple media platforms including, ViralCham, Rojaklah, 8TV and 8FM. 
Media Prima reaches over 98% of the Malaysian population, and audiences across all ages and market segments through its multiple media platforms and brands. Strengthening the Group's Chinese audience reach through REV Media Group's acquisition of Tantannews complements Media Prima's strategy to remain Malaysia's leading media group.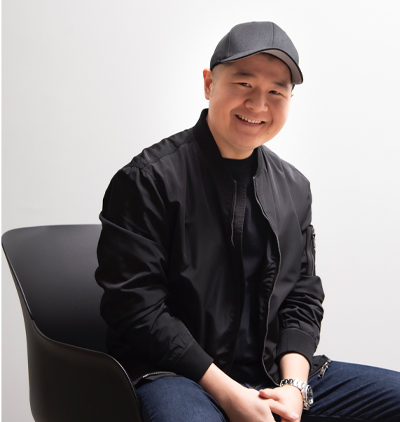 Samuel Wee, Chief Executive Officer of REV Media Group
Samuel Wee, Chief Executive Officer of REV Media Group, said: "This is an exciting and strategic acquisition for REV Media Group as there is a growing demand for Chinese-language content from our audiences, particularly from those inclined to reading news content. The acquisition of Tantannews solidifies our position as the leading digital publisher across all market groups in Malaysia. We will continue to look out for more acquisitions and partnerships to drive growth for REV Media Group."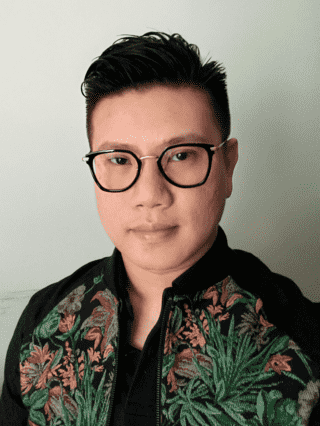 Sean Teoh, Founder of Tantannews
Sean Teoh, Founder of Tantannews, said: "We are happy to see Tantannews continue to grow under the leadership of Sam and the team from REV Media Group, and as part of the largest media group in Malaysia. We found Tantannews 10 years ago from a Facebook page to allow users to discuss news on social media. At its peak, the site had more than 7 million users and 20 million page views per month. Moving forward, my team and I at Monster Scape have decided to focus more on technology by investing resources in the development of our own content management system that can be used to develop different types of content, as well as a content marketplace where more than 6,000 part-time mobile journalists create content on a part-time basis. The goal is to create an army of content creators across the region in video, visual and text formats who contribute news and community information." 
He added that the acquisition will allow his team to focus on MOpress and the technology platform. The marketing division will be renamed Data & Co to focus on data marketing, an omni-data marketing platform and tools to help brands and marketers turn their users into digital assets of choice. By collecting first-hand user data, brands can take advantage of real-time information in an ecosystem to reach audiences around the world. This means that businesses, customers and partners can build real community-based relationships. This agency model offers a comprehensive service for early stage businesses, growth and expansion stage businesses, that need to implement their digital strategy. 
Data & Co is currently serving more than a hundred companies and are expanding their services to be more data-driven. The business is seeing growth in Malaysian businesses selling their products and services overseas. Visit www.dataco.my to find out more. 
END OF PRESS RELEASE 
About REV Media Group Sdn Bhd
REV Media Group is the leading digital publisher in Malaysia, representing over 35 top authority brands with an extensive distribution network that reaches out to more than 15 million people each month, about 80% of Malaysia's internet population. At REV Media Group, we believe in harnessing the power of data and technology to deliver engaging content that matters the most to our audience across multiple languages and platforms comprising News, Entertainment, Lifestyle, Technology and more. Leveraging our comprehensive platform and reach, we strive to elevate brands to greater heights through influential, data-driven digital marketing solutions and exceptional content aimed at winning the hearts of consumers.
For media-related questions, contact Petch from REV Media Group at faisal.noor@revmedia.my
About Media Prima Berhad
Listed on the Main Board of Bursa Malaysia, Media Prima Berhad ("Media Prima" or the "Group"), is Malaysia's leading fully-integrated media company with a complete repertoire of media-related businesses in television, print, radio, out-of-home media, content creation, digital media, commerce and advertising.  
Media Prima is a constituent company of the FTSE4Good Index Series, a benchmark and tradable indexes for ESG (Environmental, Social and Governance) investors. Membership to the FTSE4Good Index Series is a strong endorsement of Media Prima's commitment to responsible business practices, good corporate governance and care for the environment.
For media-related questions on Media Prima, contact media@mediaprima.com.my; Izzat Alhadjri at izzat.alhadjri@mediaprima.com.my or +6019 218 0792  or Siti Sophia at sitisophia@mediaprima.com.my or +6016 631 2874
Visit www.mediaprima.com.my or Twitter @mpbtalk | Facebook @mediaprimabhd | Instagram @mediaprima.official