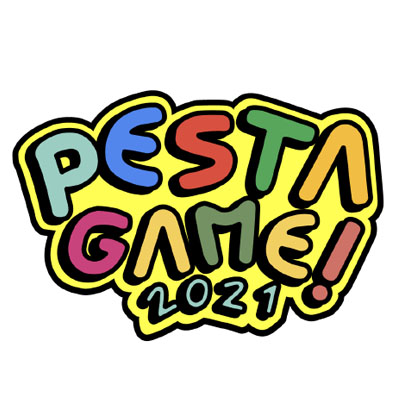 Kuala Lumpur, 24 March 2021: Today, YouTube along with partners MyGameOn and IGN Southeast Asia announced new dates for Pesta Game – Malaysia's 1st virtual 'Hari Sukan', powered by Samsung Galaxy A52 | A72. For the first time in Malaysia, Pesta Game will see YouTube Creators compete against each other to gain victory for their respective 'rumah sukan' on March 27th (Saturday) and 28th (Sunday). The event was initially rescheduled to ensure the health and safety of creators, partners and everyone involved during the pandemic.
The first of many YouTube Super Streams slated for 2021, Pesta Game will be streamed live in Bahasa Malaysia concurrently across eight of Malaysia's biggest YouTube channels – another first! – from Media Prima's TV3, TV9, Drama Sangat and Hot TV channels, to individual channels of creators participating in the games: popular variety show trio Cikidot, lifestyle vlogger Dumpling Soda, gadget expert Fuzz Channel and mukbang foodie Isaac Osman. The 2-day event will not only offer action-packed streams to be watched – viewers also stand a chance to join their favorite creators in-game LIVE and win amazing prizes from Samsung and other exclusive promos.
Ben Jern, Head of YouTube Malaysia said, "We are happy that Pesta Game has been given an extra life to resume. We have always envisioned it as a way for all of us to safely get together from our own homes, and what better way to do so than by tuning into the variety of gaming live streams featuring some of Malaysia's favourite Creators on YouTube across mobile devices, desktops and connected TVs. The games must go on!"
"We are excited that Pesta Game is back on! As new forms of entertainment develop, audiences adopt new formats to be entertained. And with the latest arrival of the Galaxy A52 and Galaxy A72, we aim to make gaming experience accessible and hope that this event can bring e-sports closer to more consumers in Malaysia." said KM Liew, Head of IT & Mobile Business of Samsung Malaysia Electronics. There's plenty in store at our first virtual 'hari sukan', and it's only the beginning of what we have in store for 2021. With the help of our partners, we hope that everyone experiencing Pesta Game will discover their own little loot box of joy and positivity to help them overcome life's many side quests. Game on!
About MyGameOn
MyGameOn focuses on gaming and esports with a local twist. Its services include event coverages, game reviews, player interviews, media partnerships and so much more! If you have an event you want Malaysia to hear about, get in touch with MyGameOn!
Working with government bodies such as the Kementerian Belia & Sukan (KBS), Majlis Sukan Negara (MSN), and Malaysia Digital Economy Corporation (MDEC), MyGameOn strives to grow esports and gaming, and to bridge gaming communities, from casual gamers to corporate brands.
About IGN Southeast Asia
The Southeast Asian edition of IGN was relaunched in August 2019. IGN SEA has two objectives: to report on the video games industry in the region as well as to serve as the go-to site for everything video game and anything remotely geek for fans in Singapore, Malaysia, Indonesia and the Philippines.
Since the establishment of IGN SEA, the edition has become a reputable gaming publication in Southeast Asia. You'll be seeing more cool changes and content additions in the upcoming months as we sacrifice our sleep to produce more quality video content and features as well as expanding our reach to gamers in Southeast Asia. Besides the website and social media platforms, IGN SEA plans to organise gaming events of our own in the near future, so stay tuned!
Essentially, IGN SEA is the one-stop centre for video game fans, delivering all relevant and up to date news as well as event coverage. Owned and operated by Media Prima Bhd, with rights from Ziff Davis International, IGN is a part of the powerful network of websites including PCMag.com and AskMen.com. Working with us is the right pathway to the right audience.
About YouTube
YouTube is the world's most popular online video community allowing millions of people to discover, watch and share originally created videos. YouTube provides a forum for people to connect, inform and inspire others across the globe and acts as a distribution platform for original content creators and advertisers large and small. YouTube, LLC is based in San Bruno, Calif., and is a subsidiary of Google Inc.
Media Contacts:
Google Malaysia
Ng Yau Chuan, Communications & Public Affairs Manager
Mobile: 012 670-5322
Email: yau@google.com
Emerald Communications
Muhammad Adib Syazwan: 012 233 8720 / adib@emeraldcomms.com
Melissa Gasper: 012 682 9743 / melissa@emeraldcomms.com
Timothy Ong: 010 376 2109 / timothy@emeraldcomms.com
REV Media Group
Muhammad Faisal (Petch)
Communications, REV Media Group
faisal.noor@revmedia.my